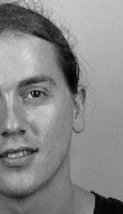 Cameron David Green
E-mail :
Mobile Phone :
Location :
07799 137 260
London, United Kingdom
Introduction
Skills
I'm a Software Engineer/Philosopher familiar with most technologies surrounding the HTTP protocol. I've been programming PHP since back when it was cool, had a break during my two and a bit years at Google where Python and Java rule, but back into it now. Enjoy working with Java, Javascript, Perl (if anyone will let me) and Unix based operating systems. Having been a linux user for many years, and had to do quite a bit of it in my work, I have enough System Administration skills to be dangerous.
Aspirations
IT, and software development in particular is rarely given the time to be done well. Short cuts, lack of testing, not thinking about scalability, code hero mentality, lack of documentation, ignoring security, they all save money in the short term, but can turn your development into a random process where you are forever context switching as you patch things. I'd like to work somewhere that understands the wholistic aspects of software development, that it is best produced by a team, communicating, co-operating, acting in concert. I've worked with some brilliant individuals, but they were just that, individuals, and thus always limited their potential productivity. Is this how software engineering is doomed to be, or can it be a sustainable, robust, team oriented art form?
Education
Tertiary
Queensland University of Technology, Brisbane
QUT Website
Bachelor of Information Technology
Data Communications/Software Engineering Double Major with Distinction
View
Academic History
Secondary
Ardoch/Windsor Secondary College
Professional Experience
Objectives
To produce high quality work utilising non proprietary technologies.
To enjoy my professional career.
To develop personally and as part of a team.
To work in an interesting and enjoyable environment.
To contribute to the wider community.

Interests and Activities
Music, cycling, philosophy, cooking, billiards, etc.
Volunteer work with a number of organisations.

Other Educational
MySQL Diploma - Only Australian course taken by official MySQL AB 2003
Copy of MySQL Diploma
STAT (University entrance exam) Top 1%
Copy of STAT Results
Golden Key Society
Website
Inside Your Computer - computer hardware short course Homesglen College of TAFE 1996
Other Information
British (European Union) and Australian Passport Holder.